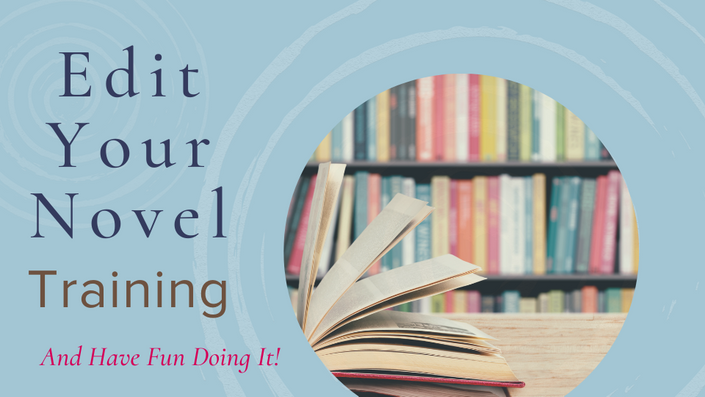 Edit Your Novel: And Have Fun Doing It!
3-Month Hands-On Training
Revise and polish your draft in 3 months with clarity and confidence
* Coming Soon! Date TBD *
Sign up here to be notified when registration opens.
(Here's the link to copy and paste if the other link doesn't work: https://forms.gle/8cNLCHNE43NjyaVE9,
Edit Your Novel: And Have Fun Doing It! is for you if... you have a crappy rough draft of your novel that you've been working on for a while and you feel it isn't quite working yet.

— Are you stuck, wondering how to edit the first draft of your novel?
— Are you overwhelmed by the prospect of improving your book and don't know where to begin?
— Do you wish there was a process you could follow that would help you improve your story?
If you answered YES to the above questions, then you're in the right place.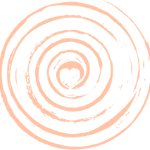 You're confused about the feedback your critique partners have given you.
You know the plot feels jumbled but you don't know why.
Perhaps your mom said it was "a little slow."
Maybe the opening that felt so exciting when you first imagined is boring even to you.
You've been trying to edit and you've gotten stuck — or maybe you don't know where to start.
Specifically designed for genre fiction writers.
Perfect for novelists who have never edited a novel before and need guidance through the process.
Suitable also for dedicated novelists who want support and structure to edit a novel in three months.
Editing is more than finding synonyms -- it's not just about opening a thesaurus.
Editing is about opening up your imagination and creating a new, richer vision of your story.
This training will help you step away from the jargon and get to the heart of what's going on in your novel.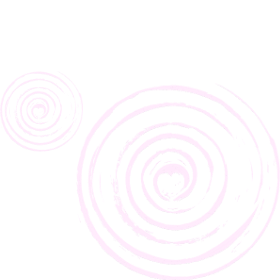 By the end of this training, you'll be able to:
— Tap into your creativity during the editing process so that editing becomes fun

— Discover how the camaraderie of working with a motivated group of writers can help make editing fun

— Find joy in the editing process, so that the heart you put into your novel shines through in the finished story

— Have a revised and polished manuscript you can confidently take your developmental editor or critique partners

— Save $100s to $1000s because your editor has less to do

— Use your developmental editor or critique partners feedback effectively and efficiently because they can focus on bringing out the best in your work rather than sinking a lot of time into fixing widespread problems

— Get better at turning your messy first draft into the story you've been envisioning but struggling to get on paper

— Manage overwhelm so that what were once confusing problems now are manageable puzzles to solve

— Have clarity about your audience expectations and how to connect with them through powerful story telling techniques

— Understand what's unique about your creative process so you can be more productive
By the end of the Edit Your Novel: Hands-on Training, you'll come away with a manageable process and clear approach to editing every book you write for the rest of your life.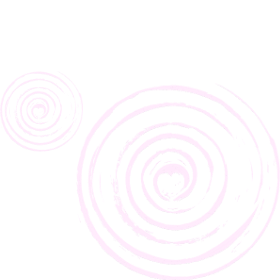 COMPREHENSIVE TRAINING
This training comes with 3 courses and 6 hands-on teaching video calls.
Plus we develop new material during the training based on the students' needs.
The 3 courses Included in this training are:
-- Edit Your Novel 30-Day Writing Challenge ($197 value)
-- Editing for Compelling Characters: Beyond the 5 Senses ($197 value)
-- How to Choose Your Story's Structure ($79 value).
-- New material to guide your editing and revising ($500 value)
The 6 Group Video Calls:
We come together to support you in your work, in the fellowship, with 6 teaching/editing video calls throughout the 3 months, the second and fourth Tuesday evenings. ($1,200 value)
The calls are all recorded and accessible to you on a private student portal.
In our live calls, you'll have a chance to have your work "live edited," ask questions that arise to two experienced and award-winning novelists and master teachers, Beth and Ezra Barany, and get some teaching.
Together we have written and published over 20 novels and have more than 20 years of experience in bringing out the best in authors.
Here's how we'll focus the training:
Module 1: Assessment
We ask you to assess your writing and we provide guidance and checklists to help you do so.
Module 2: Focus on Plot, Pacing, and Story Structure
We will guide you through making sure your story moves at a good pace, your scenes work, and that your story structure works for your genre.
Module 3: Focus on Characters and Emotions
We will help you make sure your characters are consistent, their motivations are clear, well-founded, and fit their goals and the genre, and that the right amount of backstory is revealed at the right moment.
Module 4: Focus on Sentence Structure, Word Choice, Grammar, Punctuation, and Story Metaphor
We will help you uncover your overused words, suggest fixes, craft powerful and compelling sentences, and help you train your eye for easy-to-miss and common grammatical and punctuation errors.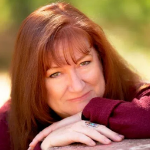 "I can't tell you how much your coaching and friendship has meant to me. I would never have gotten as far as I have without both of you. My only real regret is I didn't know about your school earlier. Your lessons and instructions are the cornerstone of my new writing career."
- Keri Kruspe, Author of Otherworldly Romantic Adventures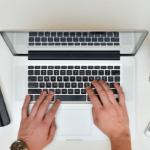 "This program was so useful. I loved the quality instruction, the friendships/support found in the student community, the diversity of the topics covered through group calls, and the handouts!"
- Tami K., Fantasy Author
We care about your success longterm.
That is why this 3-month training comes with an additional...
-- 12-months of active mentorship in our group coaching program (over $7,300 value)
You're invited to gather all year to focus on your fiction.
We meet several times a month to support your learning and help you revise and ultimately publish your novel.
You'll get:
-- Membership in a cohort of dedicated, supportive writers who understand the unique challenges of revision, because they're in it with you
-- School of resources, including character development, book marketing, and publishing
-- 12-months of support with weekly writing sprints; feedback on up to 300-words each month; 3 group teaching-coaching calls per month; and the opportunity to trade drafts with other writers in the group and meet in our peer critique group.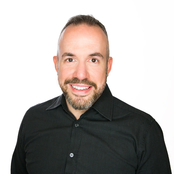 "Just the support I need to work through my fears as a new novelist as well as to keep me accountable to my peers!"
- Hugh Tipping, Fantasy Author
SPECIAL BONUS LIMITED TIME ONLY
Sign up by Dec. 18th and get 3 one-on-one calls with Beth to get individualized feedback on your pages — 20 pages each call — to cement what you're learning and to solidify your new editing skills.
INVESTMENT: $970
* Click the button above to pay in one payment or in 4 installments.
* If you'd like to pay in 12 installments, contact Beth directly. We can set that up through a different portal
Designed to be completed in three months, though you can take all the time you need.
Your Instructor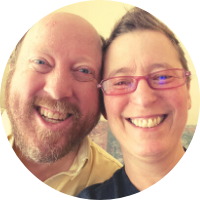 The Instructors
This course is offered by us, Beth Barany, certified creativity coach for writers, writing teacher, workshop leader, and novelist; and, Ezra Barany, novelist, teacher, and mentor. We are married, have 2 cats, and met at a fiction writing group over 20 years ago.
Beth: I'm an award-winning, best-selling novelist in YA fantasy, paranormal romance, and science fiction mystery, who has worked with hundreds of authors to help them get their books written, polished, and published to the delight of their readers. I'm passionate about writing, story telling, and guiding you to achieve your dreams. See you in the class!
I'm also the author of books for writers, including Plan Your Novel Like A Pro, co-written with my husband, thriller writer Ezra Barany.
Ezra: I'm the award-winning best-selling author of 4-book The Torah Codes series. As a teacher for over 14 years, my goal is to see your writer's dream realized with the completion of your book. I look forward to meeting you soon.
Together we have taught and helped thousands of writers and look forward to help you too.
Course Curriculum
Next Steps
Available in days
days after you enroll
Courses Included with Purchase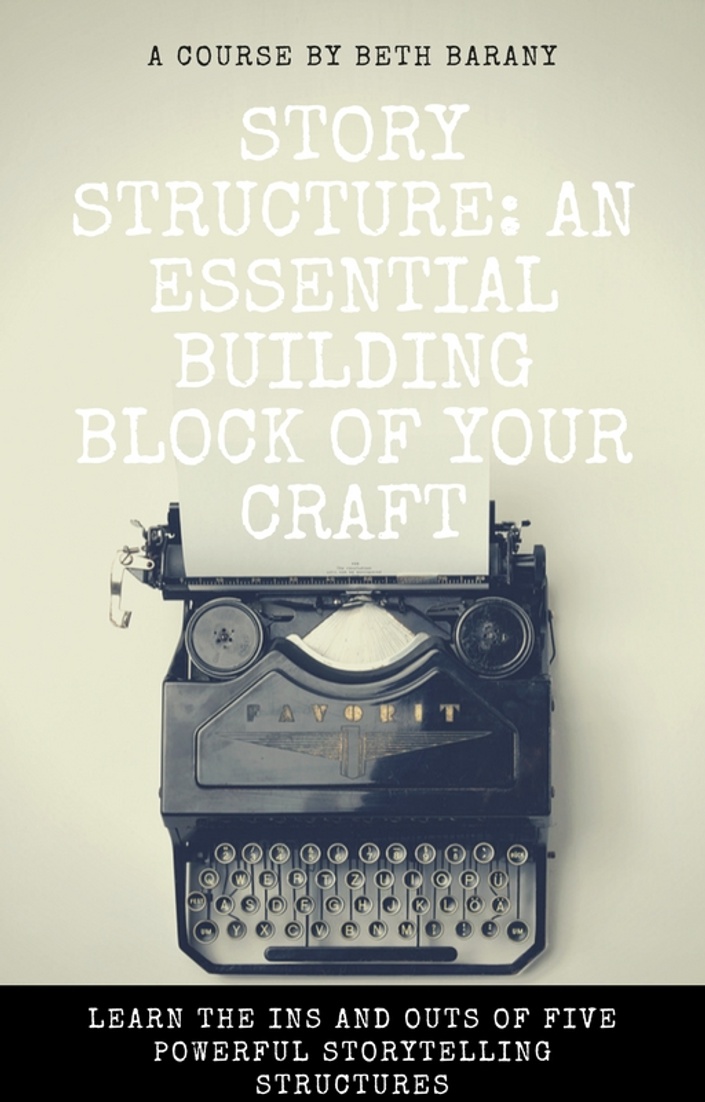 How to Choose Your Story's Structure
Learn the ins and outs of five powerful storytelling structures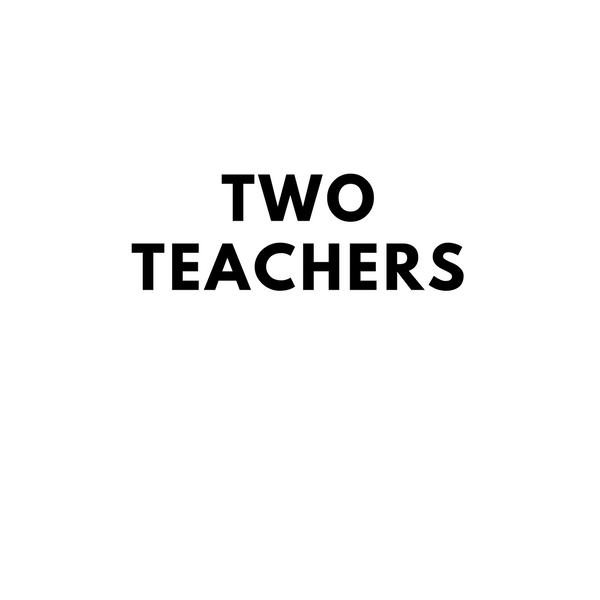 $97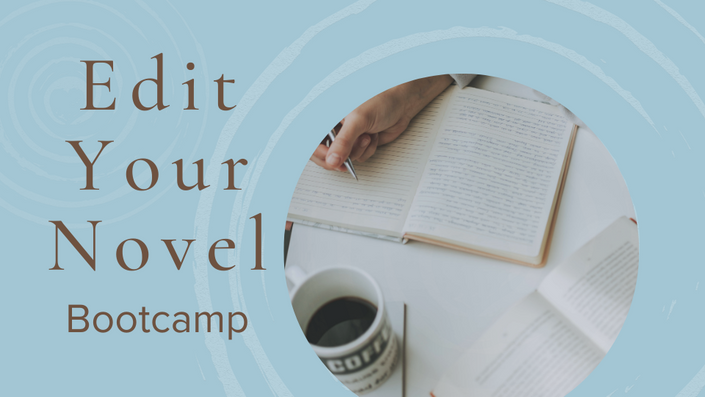 Edit Your Novel Bootcamp
30-Day Writing Challenge for Dedicated Novelists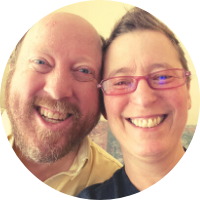 $197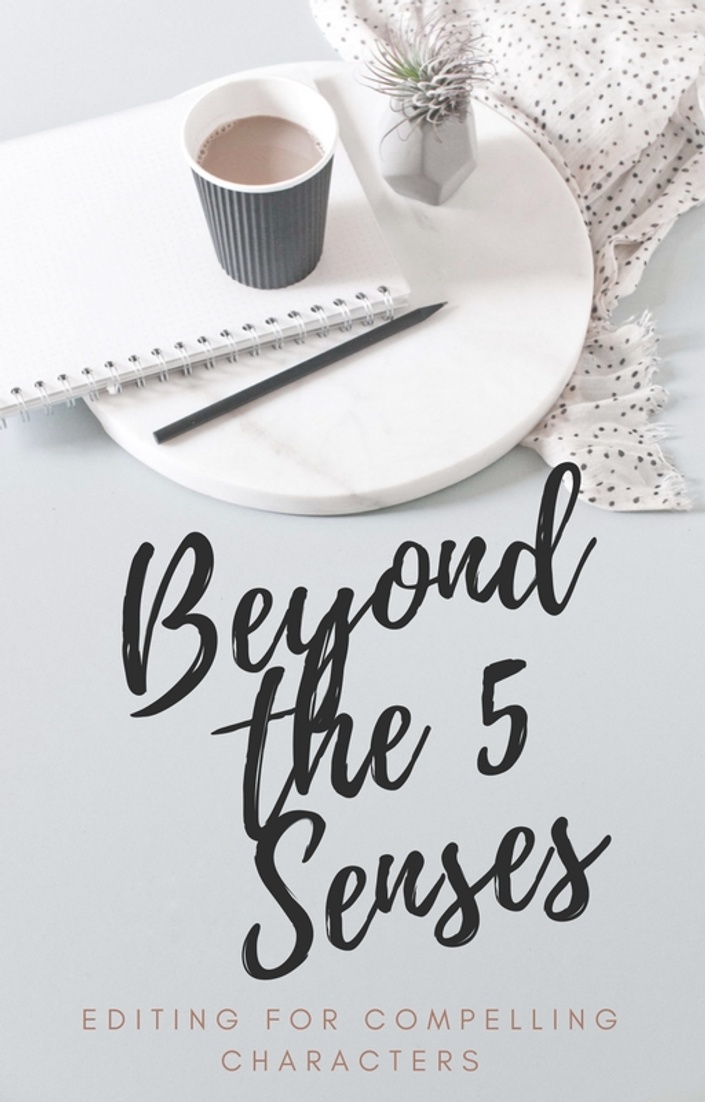 Editing for Compelling Characters: Beyond the 5 Senses
30-Day Writing Challenge for Dedicated Novelists: Explore the 21 Senses For Your Characters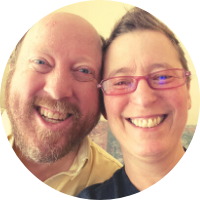 $97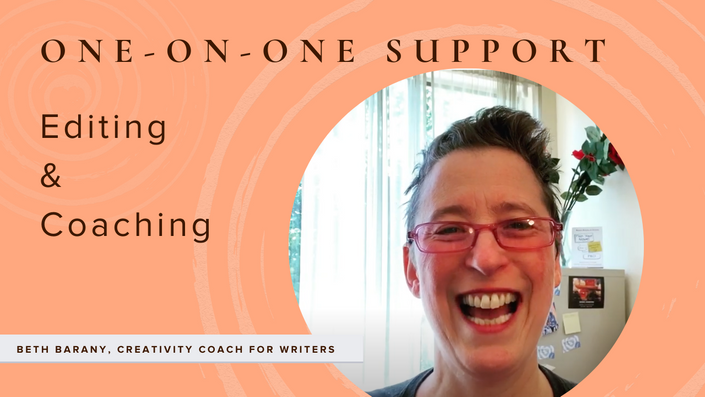 One-On-One Coaching and Consultations with Beth Barany
Discerning Individualized Support For Your Needs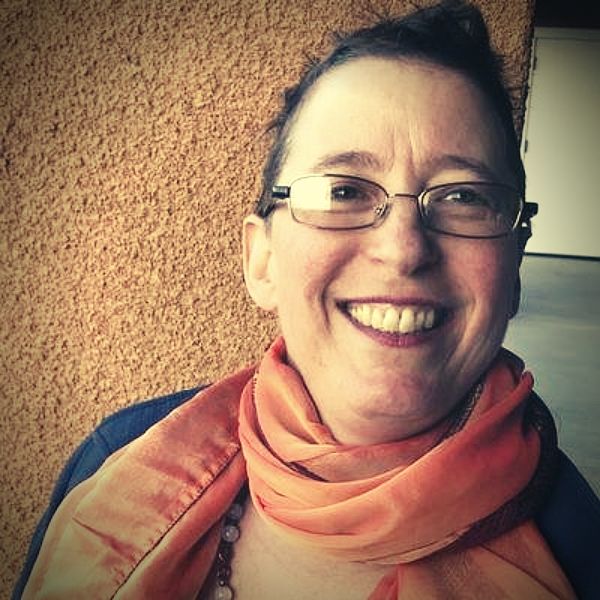 $500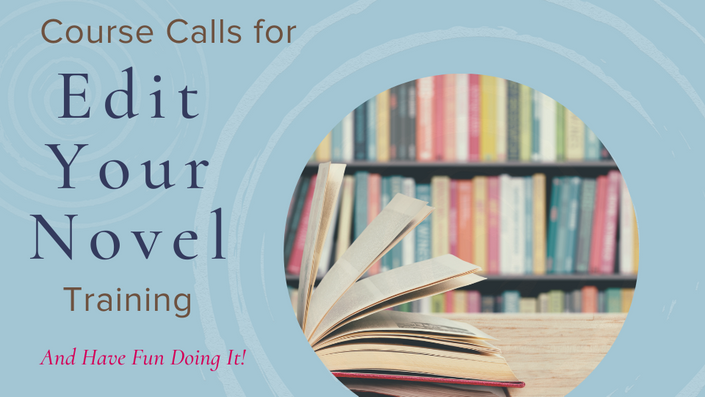 Course Calls for the Edit Your Novel 3-month intensive
Live calls for the Edit Your Novel Intensive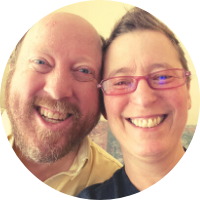 $1,200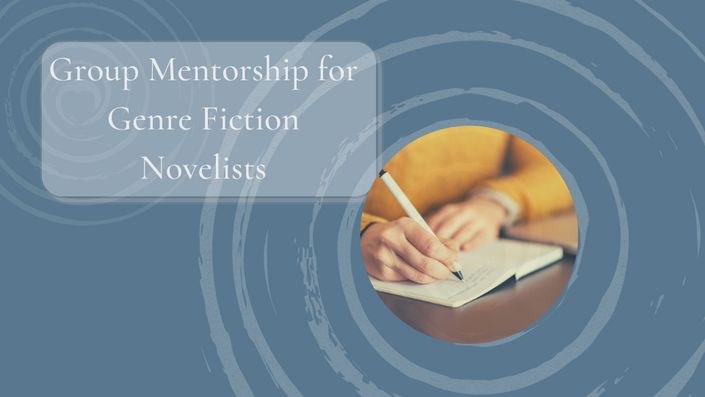 Group Mentorship for Genre Fiction Novelists
Receive discerning, individualized support all year-long in a group setting that supports your goals and progress.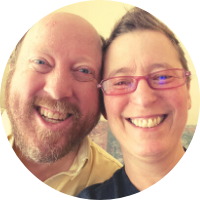 $1,164
Original Price:
We believe in you — your creativity, your persistence, and your desire to learn and have fun doing so. We look forward to having some serious fun together and helping you reach for the stars.
Frequently Asked Questions
When does the course start and finish?
The dates for this course haven't ben set yet. Sign up above to be notified when this course opens. You can enroll the home study version anytime here: https://school.bethbarany.com/p/edit-your-novel-bootcamp. (Copy and paste URL to access.)
How long do I have access to the course?
How does lifetime access sound? After enrolling, you have unlimited access to this course for as long as you like -- across any and all devices you own.
What if I am unhappy with the course?
We would never want you to be unhappy! If you are unsatisfied with your purchase, contact us in the first 30 days and we will give you a full refund.
This course is closed for enrollment.