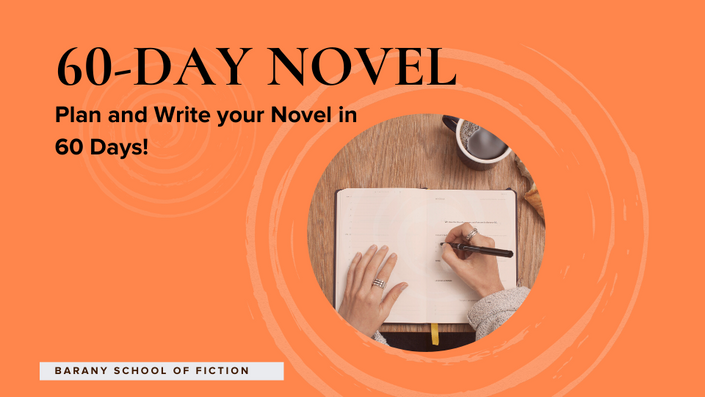 60-DAY NOVEL: PLAN AND WRITE YOUR NOVEL LIKE A PRO
You Can Plan and Write Your Novel in 60 Days!
Enroll in Course
Plan and write your novel in 60 days with joy, confidence, and clarity!

helped me get out of my writing rut...
"This course helped me get out of my writing rut. I am not one to outline or get to know my characters before writing. By taking this course I learned that plotting and characterization can be fun. Now I find writing to be fun again. Thanks. "
- Kay LaLone, YA Paranormal Mystery Author
We know that you have other activities in your life besides writing, and that writing your novels is important to you.
How can you manage your writing and still meet your other obligations?
Well, you can, in small, manageable bite-sized pieces.
Each lesson in the planning phase can be done in as little as 15-20 minutes.
Make Your Someday Dream a Today Reality
I spent over a decade dreaming of being a novelist and scribbling in my journal, a bit aimless and totally yearning.
When I finally decided to get real about my dreams (or let them go forever), I found a supportive community and stepped on the escalator of learning and taking action at the same time.
It's easy to feel you don't know it all and perfection whispers in your ear that you don't have it all together.
But guess what?
There is only ONE way to be a novelist.
And that is to write.
Hard truth.
So take action today and learn as you go.
There really is no better way to step into your writer's life than doing it.
That's why this course is designed for the writer with a life.

You can plan and write your novel in a way that fits into your life. We know, because we've done it, multiple times!

In the first 30 days, we will help you think and write through the steps to create your novel – from character development to plot structure to story themes and world building — so that you can write your novel prepared.
-- We have curriculum that will walk you through a process, step-by-step.

-- We answer all your shares in the course.

-- Planning a novel can be a fun process and rewarding too, as you see your story start to unfold brick-by-brick, like a pathway to your book.
In the second 30 days, we will support you while you write your novel with weekly tips for focus and inspiration.
-- No burdensome lessons so you can focus on writing.

-- Support with writing sprints and group Q&A for inspiration and for getting-it-done time.

-- We've done it -- written novels in 4 weeks -- and so can you!
Every word counts!
Join us for this action-packed course to you can get it done!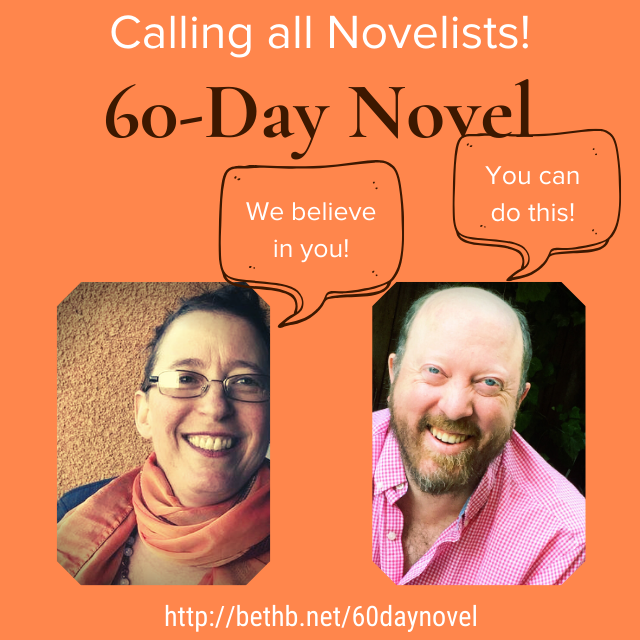 Who is this course for?
For experienced writers or ambitious writers who want to plan and write their novel in an organic or step-by-step way with group support and accountability with experienced teachers and professional writers.
For beginning writers who are ready for this grand adventure.
For nonfiction writers who desire to write a novel.
For short story writers.
For poets.
For screenplay writers.
---
With this course, you'll be able to:
-- Plan your novel

-- Step into a sense of satisfaction and creative accomplishment

-- Get excited for NaNoWriMo

-- Believe that you can write a novel

-- Write your novel and arrive at "The End"
---
What can you expect: You'll put pen to paper, or fingers to keyboard and write while you think, in specific ways, with specific focuses. Words will pile up, along with ideas, story questions, and scenes.
You'll be invited to read short lessons, watch or listen to the video lessons, then write — put pen to paper, or fingers to keyboard and actually do some thinking of your story on the page.
---
This class is good for you if:
-- You have never written a novel, and have always wanted to, and still feel lost on how to go from brilliant idea to The End, then you will be stretched in new and different ways.
-- You're an experienced novelist, with 1 or 2 completed or partially completed novels under your bed. You may find this course structured in a way that's new to you and yet familiar.
-- You have 3 or more unfinished novels sitting in a drawer, and always hit that sagging middle and lose focus or lose interest. This course will help you dream up exciting ways to torture, I mean challenge, your characters all the way to the resolution of the story.
---
A 60-day course, structured so you can do it at your own pace, while connecting with a group.
Your Time Commitment
In the first month when you plan you novel, if you follow the curriculum, you will probably spend 4–10 hours over the month to follow through on the assignments and exercises.
In the second month when you write your novel, you may spend 2-3 hours per day, or 14-21 hours per week. People spend anywhere from 30-60 or more hours in the month writing their first draft. It is doable! Thousands of writers have written their novels in one month.
Of course, some of you will spend less and some may spend more time on planning and on writing.
---
Month #1: Plan Your Novel

Week 1: Elevator Pitch & Short Synopsis We help you write the 1-2 paragraph story blurb, also know as the elevator pitch, that you can later use in a query letter. Next we cover the 5-6 paragraph story synopsis that can form the basis of a synopsis agents and editors request. We also touch on the story's theme and genre to help you have a better idea of the focus of your story and also your audience's expectations.

Week 2: Get to Know Your Main Characters We cover getting to know your main characters. Great stories start with great characters that you love! We have more character questions to share with you and special exercises to help you get to know your characters so you can bring them to life when you write your novel.

Week 3: Story Plot & World Building We help you design the story's main plot points and get to know the world of your story better, in other words, world building. Plot comes from characters, from knowing your story world, and from asking some good questions. We help you design a plot that will keep readers at the edge of their seats turning pages deep into the night.
Week 4: Scene-by-Scene Outline & Plotting We guide you through the final preparation step of building your story scene-by-scene. We help you create an organic outline from all the notes and thinking that have gone before and also provide tips on a more linear approach to plotting your story. Once you have completed this exercise, and all the ones before, you'll have a good sense of your entire story, and can sit down to write your novel with excitement and confidence.
Month #2: Write Your Novel
We want you to write your novel this month.
Instead of teaching new content, we provide Weekly Focus Tips that you can reference at any time and receive daily in your inbox.

Week 1: We'll cover how to get started; how to create and support a writing practice; and how to handle distractions.

Week 2: We'll cover the challenges of this week, when the initial enthusiasm has run out and you may be out of ideas or enthusiasm, or both.

Week 3: We'll cover how to handle distractions of holidays and ways to insert short writing sprints into your day.

Week 4: We'll offer tips and tools on the way to "The End" and how to prepare for what comes next.
This course is not for you if:
-- You're looking for the "right way to write a novel." There are many ways to plan and write a novel and we'll help you get to know your creative process, unique to you.
-- You're an experienced novelist and are looking for an advanced course. This course is foundational.
-- You're looking for a get-rich-quick scheme. While we discuss what makes story attractive and how to think about delivering to the reader what they want, we focus on that as a vehicle for creativity and fun.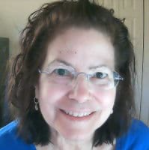 a fun experience...
"The 60 Day Novel course is jammed-packed with practical materials that any author can take and make their own. Beth and Ezra Barany are authors on their own right, and fantastic teachers. They speak with the authority of their own experience in creating and publishing their own works. They make learning a fun experience that enables the student to take away as much as they are able and willing to apply. This is the second time I've been through this course and, each time, I take a little more away from it to enhance my own experience of planning and writing my novels."
- L.C. Lee, Romance Author
The Instructors
This course is offered by Beth and Ezra Barany, writing teachers and novelists. We walk the talk.
We're award-winning, best-selling novelists, who have worked with over 1,000 authors to help them get their books written and published. Happily married for over 20 years, we're passionate about writing, story telling, and guiding authors to achieve your dreams.
Our fiction and nonfiction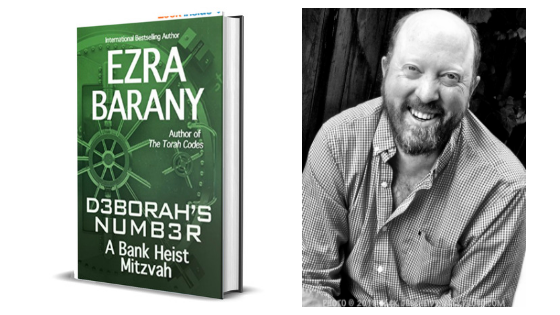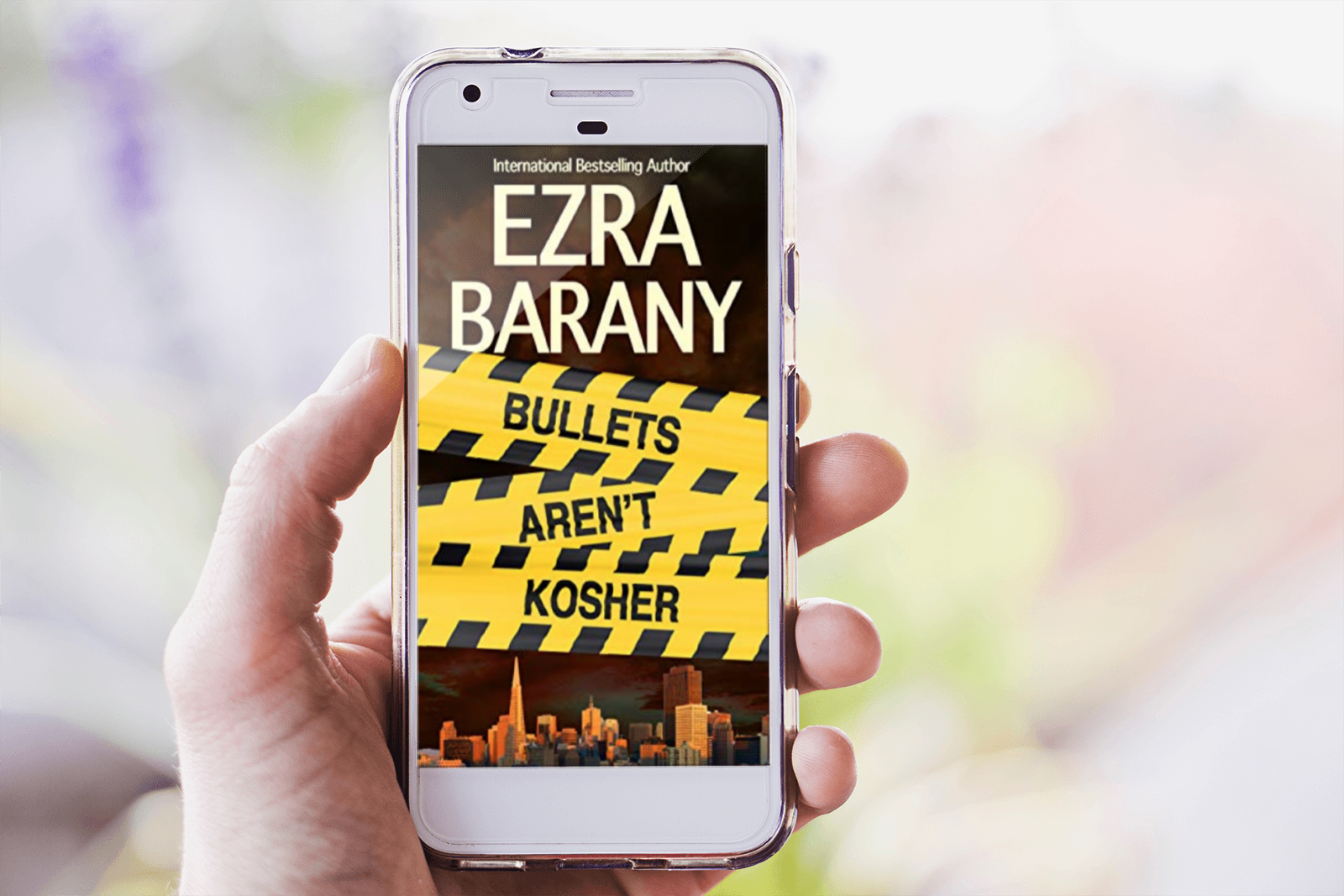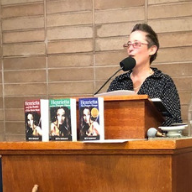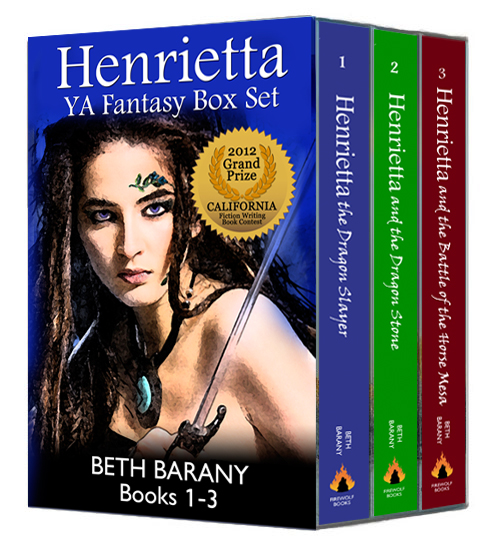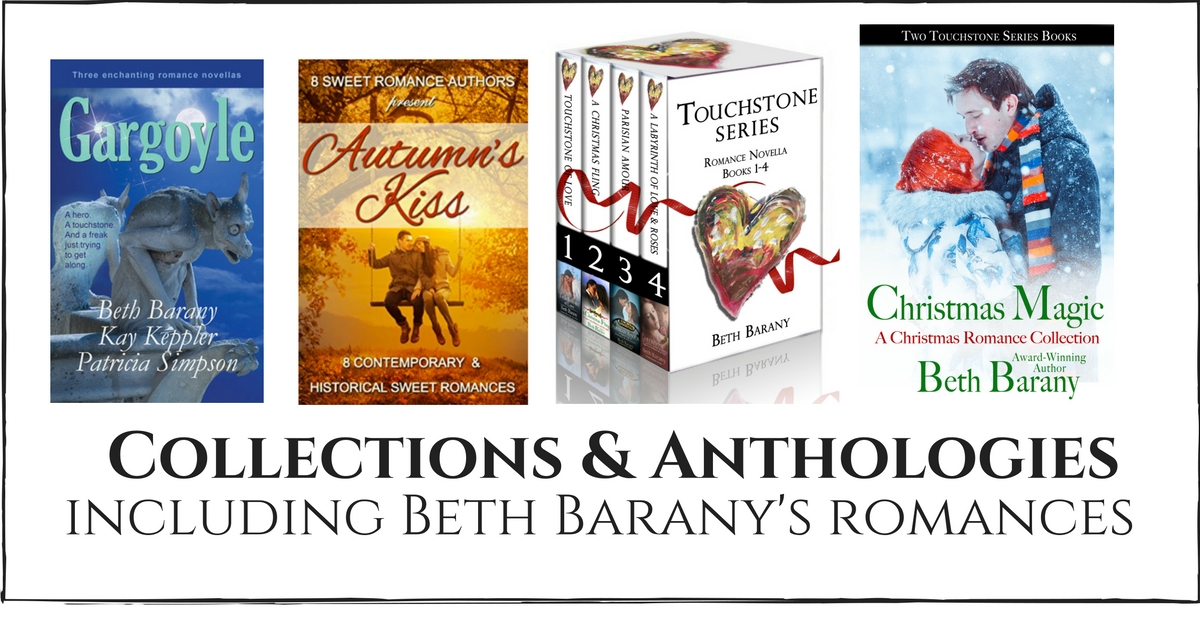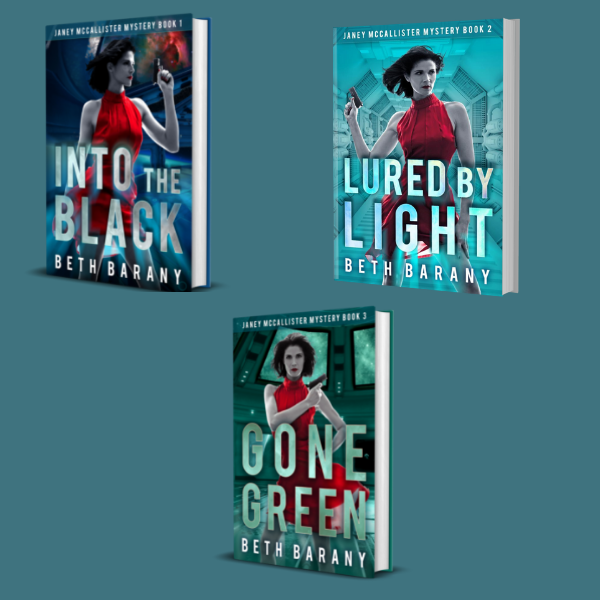 Together we have written and published 25 books, plus 3 audio books. Together and separately, we have taught thousands of students over the years, in both the public and private sector, including Washington D.C, Seattle, Washington, San Francisco, and Paris, France; Matera, Italy; Dhahran, Saudi Arabia. We both teach (and Beth's case, coach) and work on writing and publishing our novels.
Once you sign up, you'll get:
-- Access to the whole course

-- An invitation to the student community on Facebook, Fellowship of the Pen

--

Videos

--

Handouts

--

Checklists

-- Quizzes

-- Surprises

-- All new updates and lessons!
Course Bonus
Plan Your Novel Like A Pro
by Beth and Ezra Barany, the instructors of this course
-- in ebook format
-- comes with a workbook and other goodies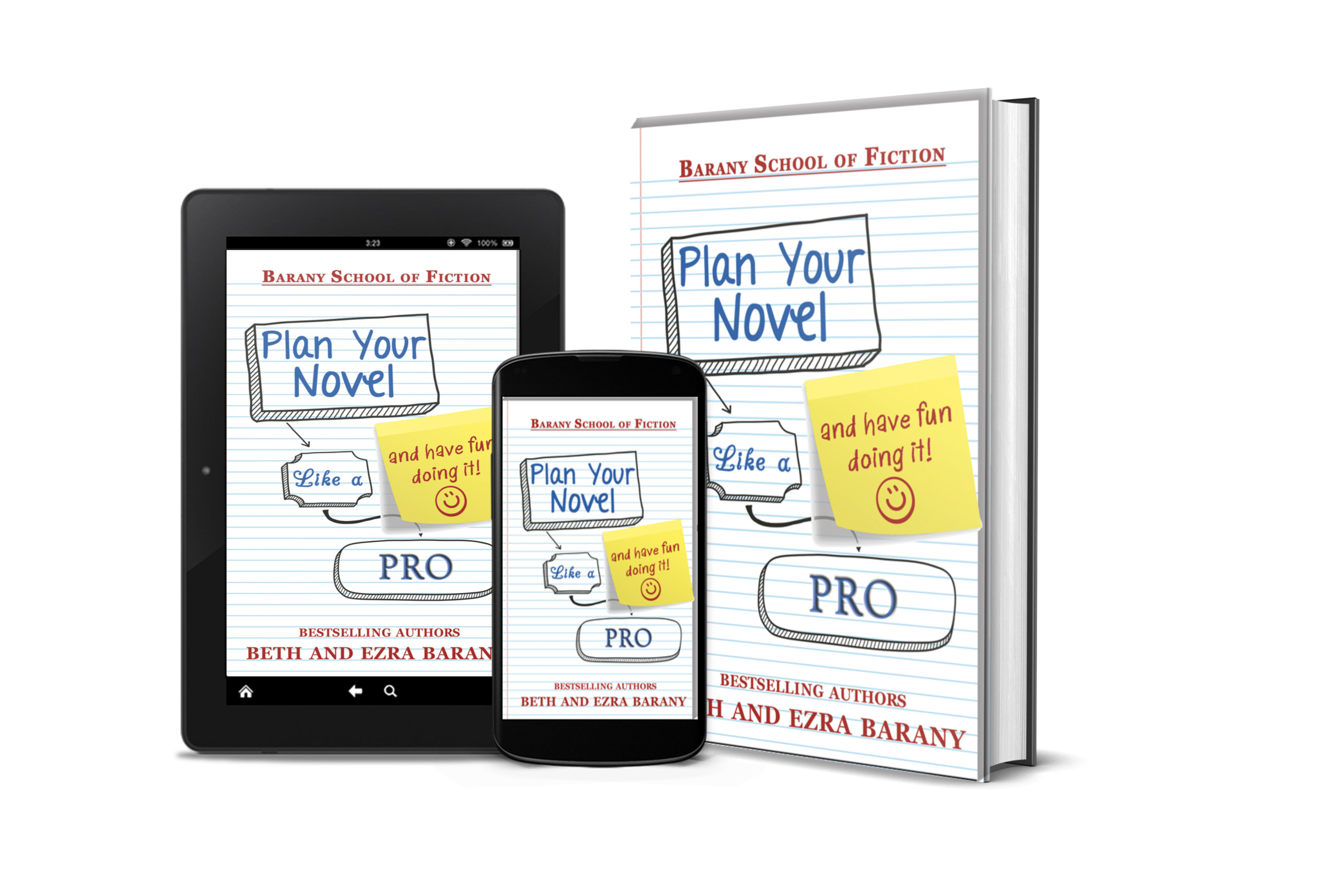 But wait there's more...
We want you to feel supported as you plan and write your course, so we've included these additional resources:
1. How to Choose Your Story's Structure: the ins and outs of five powerful storytelling structures (Value: $97)
2. Create Compelling Characters: craft characters your readers can fall in love with (Value: $97)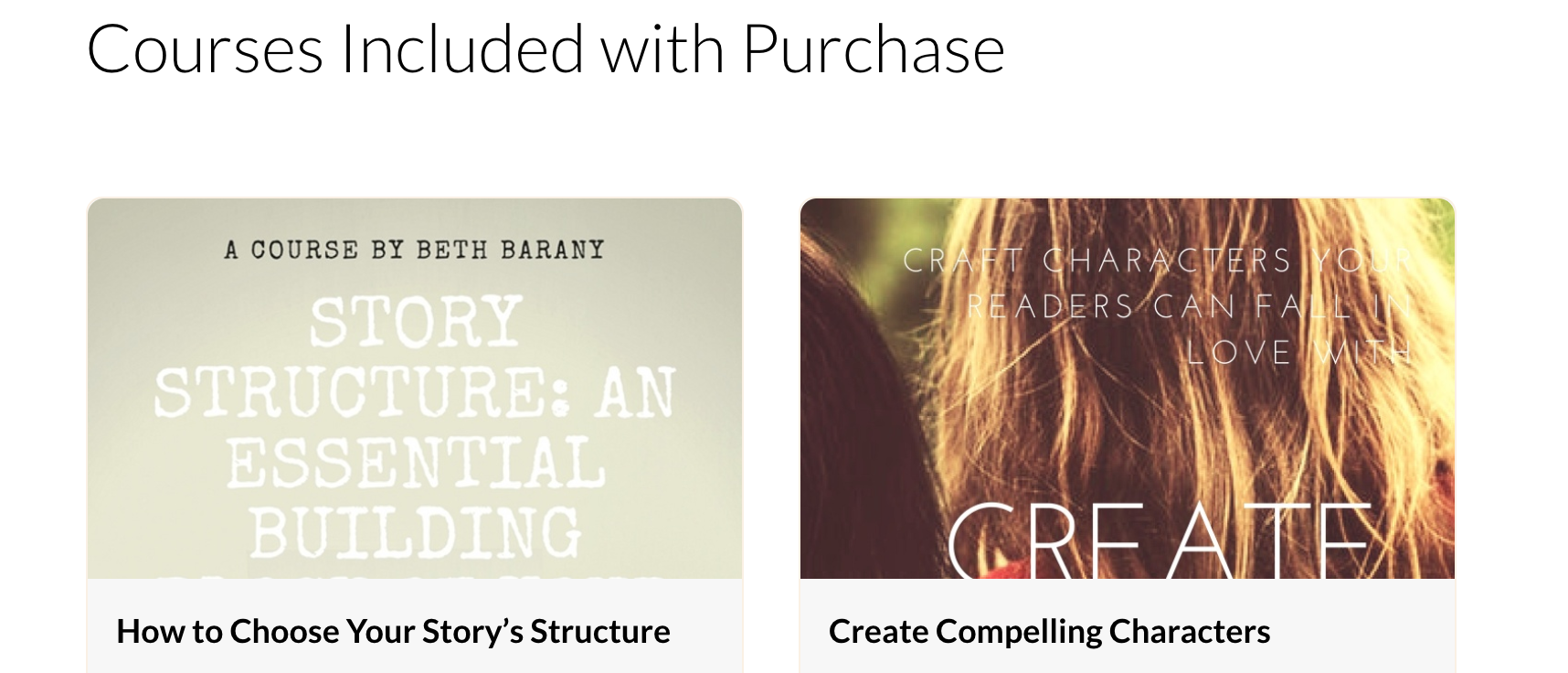 3. And to support your writing, a self-coaching guide: Writer's Adventure Guide Course ($60 VALUE)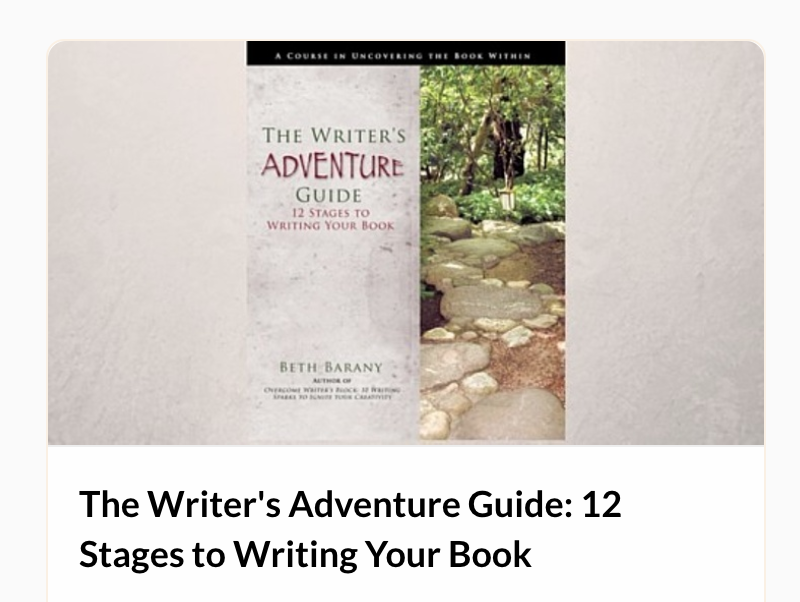 4. Overcome Writer's Block: 10 Writing Sparks to Ignite Your Creativity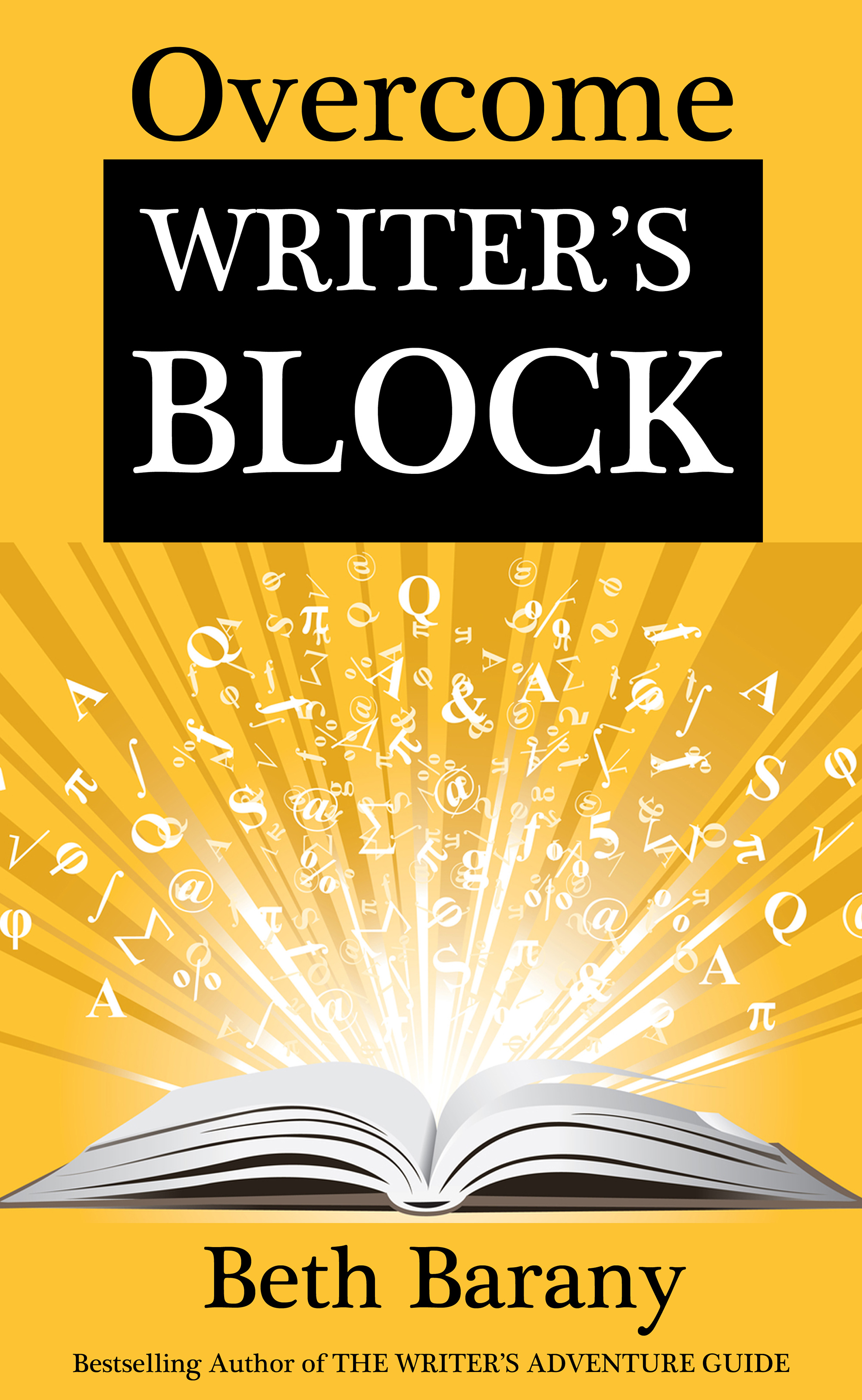 5. A Tracking Spreadsheet to Track Your Writing Progress
6. Weekly Tips for Inspiration and Focus
7. A Scrivener template for planning your novel based on our material
8. A PDF workbook you can print out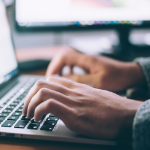 highly recommend them as teachers, coaches, and editors...
"Beth Barany, of Barany School of Fiction, is an inspiring teacher and effective writing coach and editor. I took Beth's month-long online course on writing fiction. The material was well organized, comprehensive, and entertaining. Beth and her husband Ezra held weekly Zoom sessions with participants. They were very responsive to questions and helpful in getting participants beyond stuck points in writing. Their feedback was constructive. I highly recommend them as teachers, coaches, and editors."
- Joan Lovett, Writer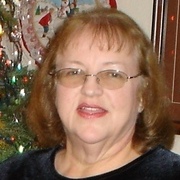 I went from struggling writer to publishing…
"Looking back over the past year of my association with Beth Barany as my writing coach and creativity muse, I can physically measure my personal and professional growth. I went from struggling writer to becoming an ePub'd writer with Beth's help. With her invaluable help, I wrote a 1950s Los Angeles Noir Boxing/love story, and it was published August 2013! It was Beth's belief in me and my talent that pushed me to work harder… My confidence in my abilities to tell a story has grown phenomenally. I thank God for Beth's help, caring, kick-in-the-butt techniques and her loving guidance. Thank you Beth, for helping me to believe in myself, my talent, and my goals."
- Carol Malone w/a Jill Tunney, author of Ladies Night, a Fight-Card Romance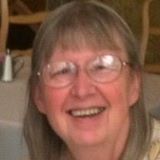 Took the plunge...
"It's exclusively due to taking this course that I took the plunge to write my very first fiction writing piece. I wouldn't think of starting book two of the series I'm planning to write without taking your upcoming course being offered..."
- Mary Van Everbroeck, Women's Fiction Author

great ideas for guiding an author's success...
"Beth and Ezra are super accessible... and they have great ideas for guiding an author's success. It's been fun to virtually meet other creative writers as well. The support is fabulous ... a real community."
- Tricia Riel, author of the Zephrum Gates series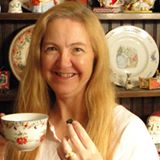 ...allows for creativity and compassion...
"[Plan Your Novel course] offers a structure that allows for creativity and compassion for the struggles that come with writing. I learned how much more fun writing could be once I had a detailed map to follow. And how much fun you are, and your sense of humor. And how you are willing to share your struggles."
- Carol Powers, Historical Novelist
Course Curriculum
About This Course
Available in days
days after you enroll
Help Desk
Available in days
days after you enroll
*NEW* Virtual Water Cooler: Community Conversation
Available in days
days after you enroll
Courses Included with Purchase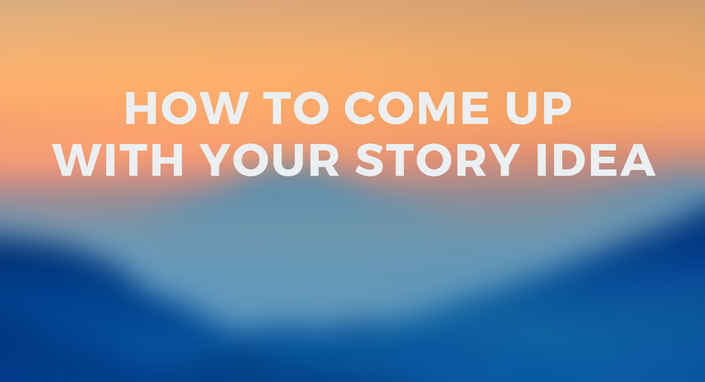 How to Come up With Your Story Idea
You want to write a novel but don't know what your story will be about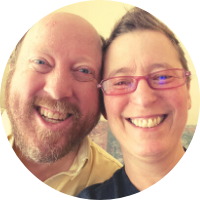 FREE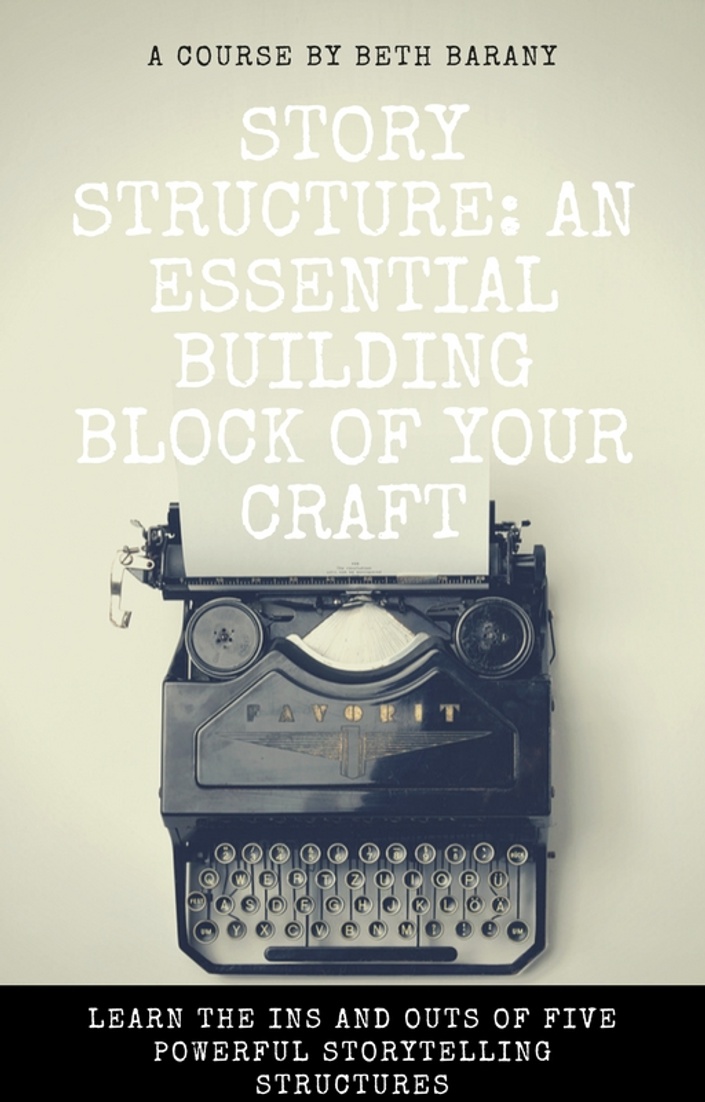 How to Choose Your Story's Structure
Learn the ins and outs of five powerful storytelling structures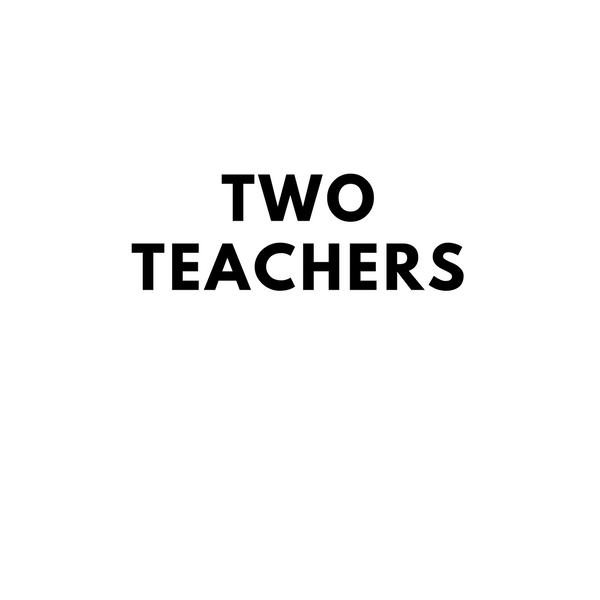 $97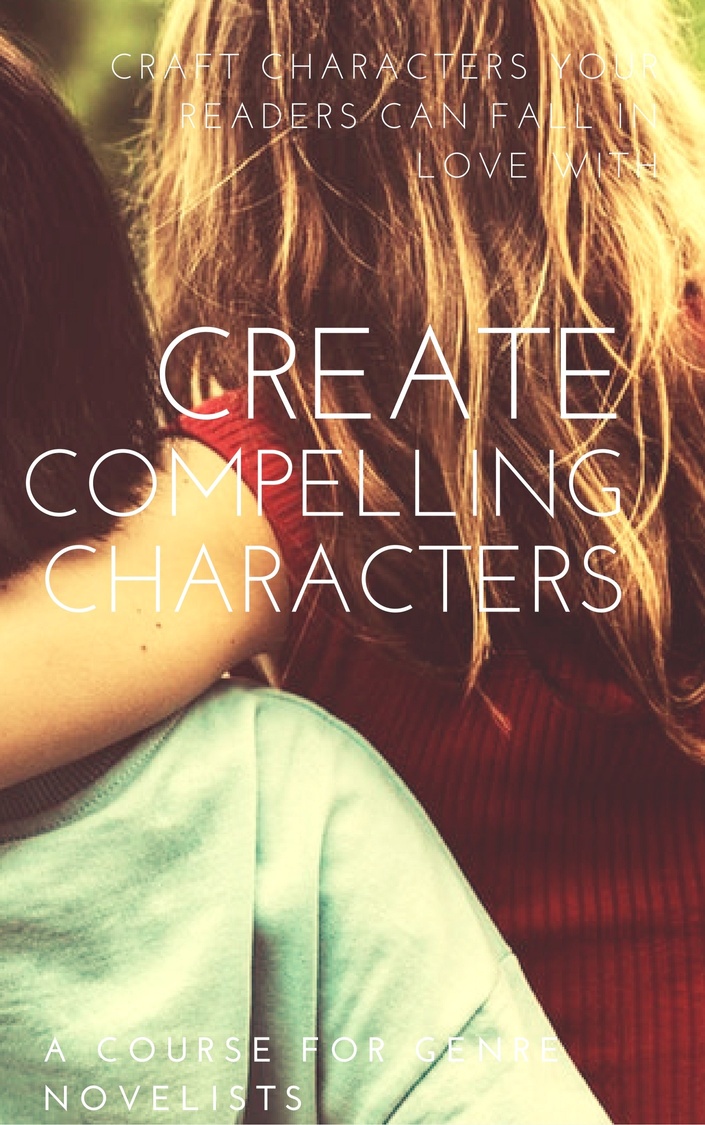 Create Compelling Characters
Learn to craft characters your readers can fall in love with. This course is especially for genre novelists.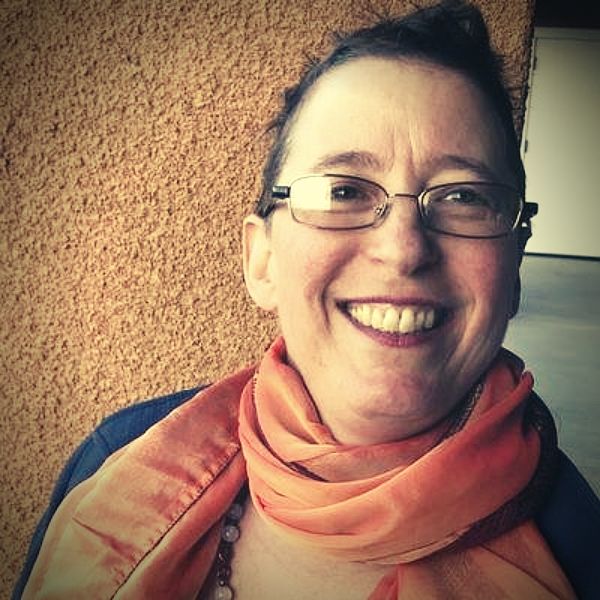 $97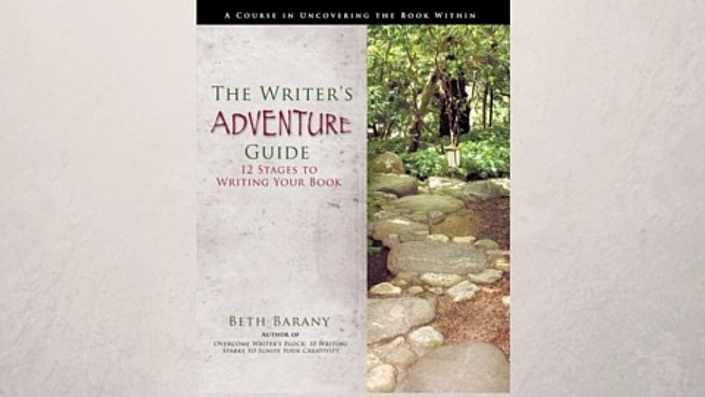 The Writer's Adventure Guide: 12 Stages to Writing Your Book
Self-Coaching Guide to Writing Your Book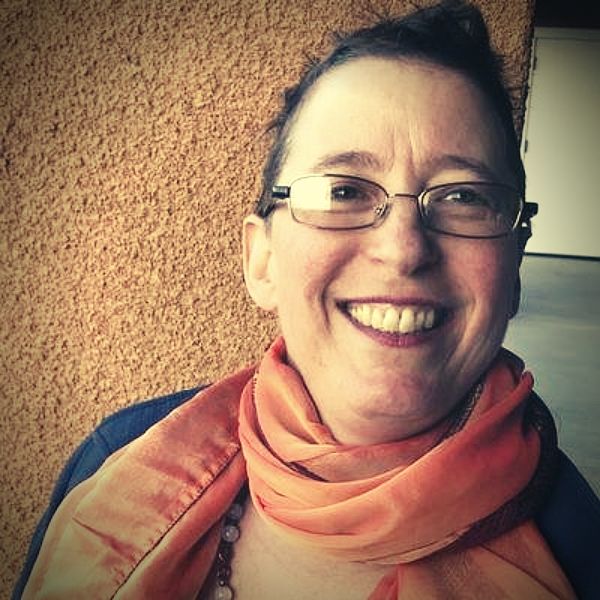 $60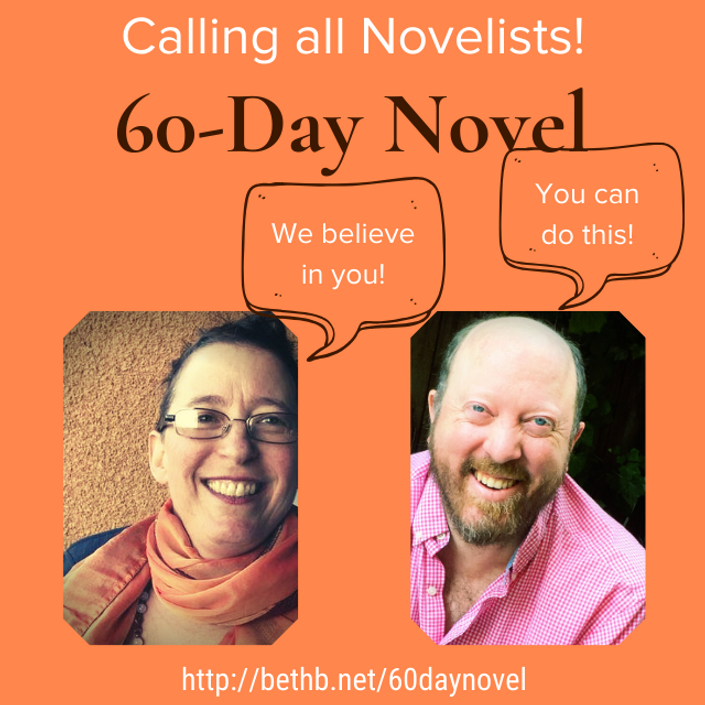 Teaching Sessions with Beth and Ezra Barany
Guiding You Along the Path to Completion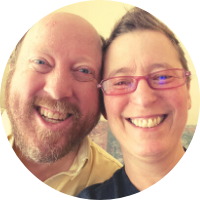 $5,000
Original Price: $5,254
Frequently Asked Questions
When does the course start and finish?
This course starts on October 1, 2022 and finishes on November 31, 2022. For all the contents of this course, you have lifetime access.
How long do I have access to the course?
How does lifetime access sound? After enrolling, you have unlimited access to this course for as long as you like -- across any and all devices you own.
What if I am unhappy with the course?
We would never want you to be unhappy! If you are unsatisfied with your purchase, contact us in the first 30 days and we will give you a full refund.
Do the teachers answer questions in the course? Or am I on my own?
Beth answers the questions in the course, usually within 24 hours, M-F, 9am-6pm Pacific, business days. If you post, she will reply!

I especially enjoyed the weekly tasks...
"Just wanted to say thank-you to Beth and Ezra - I have really enjoyed your course. ... I especially enjoyed the weekly tasks, which allowed me to take time and really delve into my characters' motivations and conflicts."
- Triana Willard, author of Autumn Magic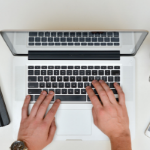 Thanks for all you do...
"Thanks for all you do... Even though I feel I know my main character quite well, asking about these details clarified things I hadn't thought much about, and also reminded me to share more of those little details with my reader."
- Diane Pandee, Novelist
INVESTMENT
$2,000 -- for the course
Enrollment limited to 100 students.
WANT MORE CUSTOMIZED SUPPORT?
Get personal access and anytime communication with Beth for 60 days!
Then sign up for the VIP Experience and get unlimited email and Voxer support for 60 days:
$5,000 -- for the course and personal access and anytime communication with Beth
Enrollment limited to 20 students.
You have access for 60 days from the day you sign up. You can renew this 1-1 access.
Beth replies to all communications within 24 hours, Monday through Friday, 9am to 6pm Pacific time, holidays excluded.
Frequently Asked Questions
Do you have a payment plan?
Yes, we do! If you'd like a different plan than we what we offer, then contact us for a customized plan
How do I know if this course is the right fit for me?
If after reading this page, you're still not sure, and you'd like help sorting this question out, then schedule a chat with Beth here: https://writersfunzone.com/blog/talk-to-a-writing-coach/. (Copy and paste link)
Will I really be able to write a novel in 60 days?
That is up to you! We know these tools and methods work because we use them and we've seen hundreds of writers use them successfully too. The only way you'll know for sure is if you take action. Writers write!
ONCE YOU REGISTER
You'll receive:
-- a welcome message from our team

-- instructions on how to access all the course material

-- and for the VIP Students, details on how to get anytime access to Beth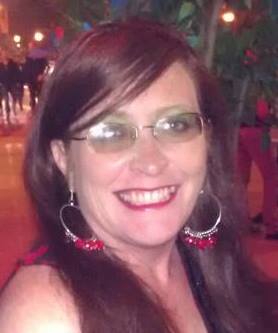 ... flexible and open-minded
"Barany School of Fiction has some excellent courses and you get terrific feedback from the instructors Beth and Ezra. They are particularly good for the free-spirit, pantser type, because they are quite flexible and open-minded."
- Nicole Mackey, Fantasy Writer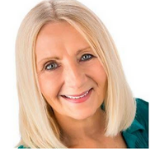 it's been a 20+ dream of mine...
"I cannot tell you in enough words how pleased I am with your courses! WOW WOW WOW! I have taken several others along with purchasing many books, but I'm learning more with your offerings. I'm going through each one to get my bearings and will literally start over on my novel. (first one - it's been a 20+ dream of mine to do this!) I didn't end up with writers block - I hit a brick wall. Now that I know what I've done wrong, I'm going to start from scratch. Thank you so much!"
- Lora Lewis, Aspiring Novelist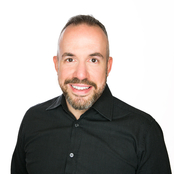 I feel like I am in an MFA program…
"I had wanted for some time to complete NaNoWriMo and found it a daunting task. Then I took the [Plan Your Novel] 30-Day Writing Challenge from the Barany School of Fiction. This comprehensive set of classes and group coaching gave me the tools I needed to make it not only to the 50K November goal but far beyond and my story continued. Whether a pantser, a plotter, or a hybrid of the two, you will gain an awareness of what makes good writing, working with your own material to master practical techniques. The camaraderie I have relished as a member of Beth's "Fellowship of the Pen" and "Group Coaching for Genre Novelists" has been just the support I need to work through my fears as a new novelist as well as to keep me accountable to my peers. In my one-on-one sessions with Beth, the vigorous review of my manuscript along with the masterful feedback has made me feel like I am in an MFA program. The welcoming and approachable style of both Beth and Ezra Barany leave you heartened and motivated. I am grateful I found the Barany School of Fiction."
- Hugh Tipping, Fantasy Novelist
A Personal Message from Beth Barany: I believe that we are all creative, and that if you dream of writing a novel, you owe it to yourself to start today. Our course is designed to get you moving with small writing activities that directly relate to building your story, so you can step into your life as a novelist today.
Not ready to join us this year? Then sign up for our weekly Creativity Sparks newsletter to stay informed, and receive a 5-day Writer's Motivation mini-course and an invitation to join our regular writing sprints.