Your Instructors
About Your Instructors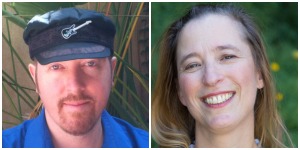 Beth and Ezra Barany are award-winning, best-selling novelists, who have worked with over 100 authors to help them get their books written and published.
---
Hello!
Happily married for over 15 years, we're passionate about writing, story telling, and guiding you to achieve your writing and authoring dreams.
Together we have written and published (19) 20 books, plus 3 audio books. Together and separately, we have taught thousands of students over the years, in both the public and private sector, including overseas in Paris, France. We both teach (and in Beth's case, coach) and are working on writing and publishing our novels.
---
Why work with Beth and Ezra:
Beth has written and published 5 novellas, 3 novels, a collection of the romance novellas, a short story, and a novel prequel in the last few years. She also has more novels coming out in 2016, probably 2.
Beth uses the methods she teaches, has taught these tools to other authors, and has seen how effective they are.
She'll be using these methods to edit the third book in her YA fantasy series this month.
Beth is an experienced coach, certified both as a Creativity Coach and a Master NLP Practitioner. What this means is Beth has studied and cares deeply about how we grow and change (NLP) and has studied and cares deeply about creativity.
Ezra has written and edited 4 novels and hundreds of short stories and a handful of novellas.
He successfully uses the techniques that we teach.
Ezra has published 2 thrillers and is editing the third in his series during this course.
Ezra has worked in some of the toughest classrooms out there -- teaching science and math to high school students, including at an all boys school -- and knows how to transform difficult material into something understandable and usable. He studies story craft all the time and has been actively writing stories since he was a tot.
Complete and Continue