The Sense of Hearing
Let's talk about the sense hearing.
Hearing, which is "detecting vibrations along some medium, such as air or water that is in contact with your eardrums."
Q: What part of the ear contains the sensory receptors for hearing?
A: It's in the COCHLEA of the inner ear, coiled structure.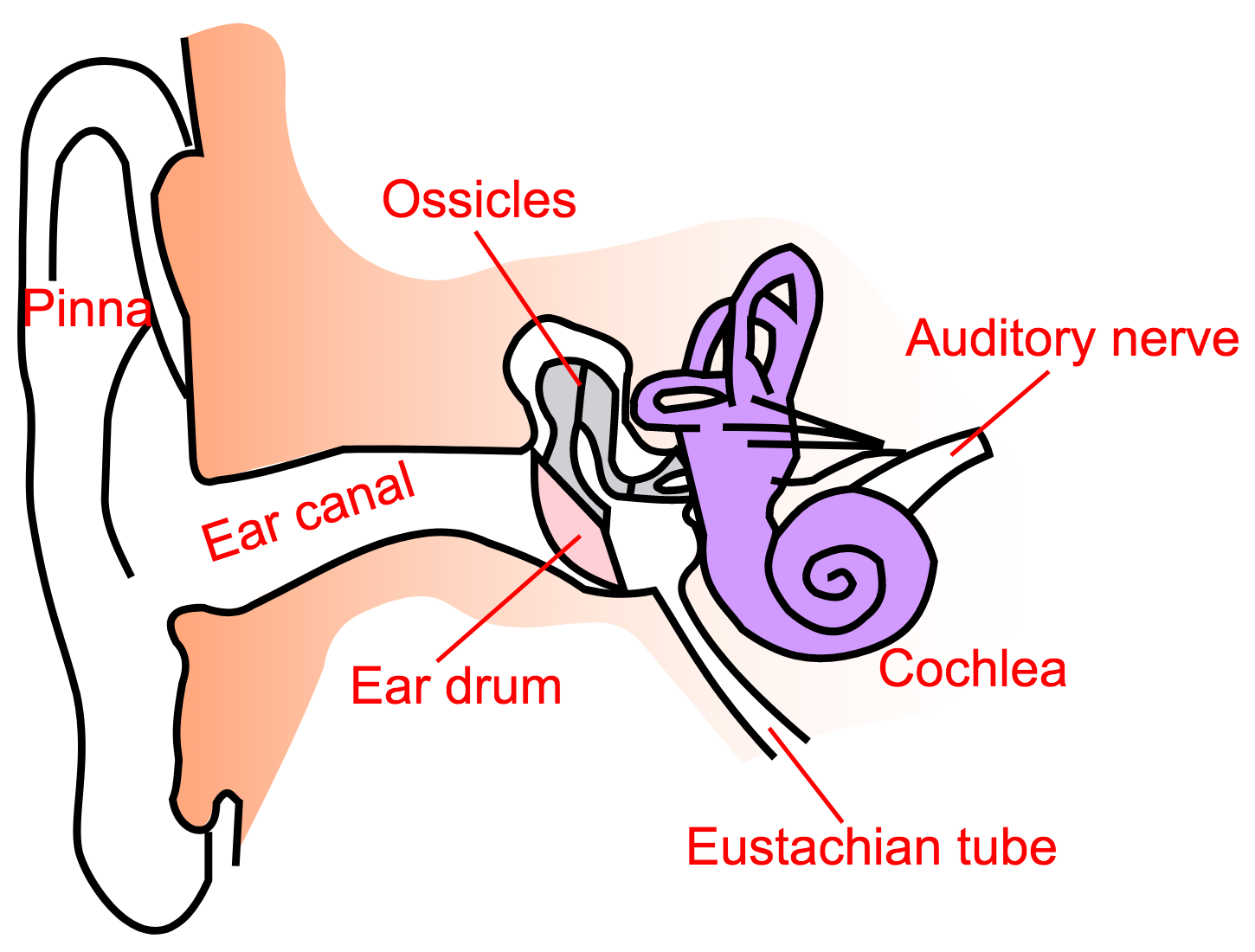 By Iain at English Wikipedia, SVG conversion by User:Surachit - Made by Iain 05:39 29 Jun 2003 (UTC) Transferred from en.wikipedia to Commons by Papa November using CommonsHelper., CC BY-SA 3.0, Link
---
The inner ear contains the vestibular nerve, responsible for both hearing and balance. (More about balance in equilibroception.)
More about the structure of the ear here: https://www.medicinenet.com/script/main/art.asp?articlekey=21685
---
IN FICTION
We can use the sense of hearing to reveal setting and character.
For example:
The only sounds were the early morning birds chittering and chattering as if everything was okay. She didn't have Henrietta's skill of listening to bird song and knowing what it meant. But she knew the fact that the birds were singing must mean that there wasn't any danger nearby.
(From Henrietta and the Battle of the Horse Mesa, Book 3)
Tone of voice can reveal also emotion and character.
Here's a list of verbs to describe agitation:
chuckle
chortle
wheeze
giggle
guffaw
squeal
And some adjective-noun pairs:
high voice
loud belly laugh
uncontrollable laughter
whimpers of mirth
More lists of words for emotions and body language in the handout here.
---
YOUR STORY:
YOUR POINT-OF-VIEW CHARACTER
Now your turn.
Think about your point-of-view (POV) character.

-- What can you reveal about her/him about what the person hears or doesn't hear?
-- How can your POV character reveal setting and other characters via sound?
If you'd like, share an example in the comments, and any questions you have about incorporating hearing the sense of hearing in our story.

Complete and Continue