Fiction School for Dedicated Novelists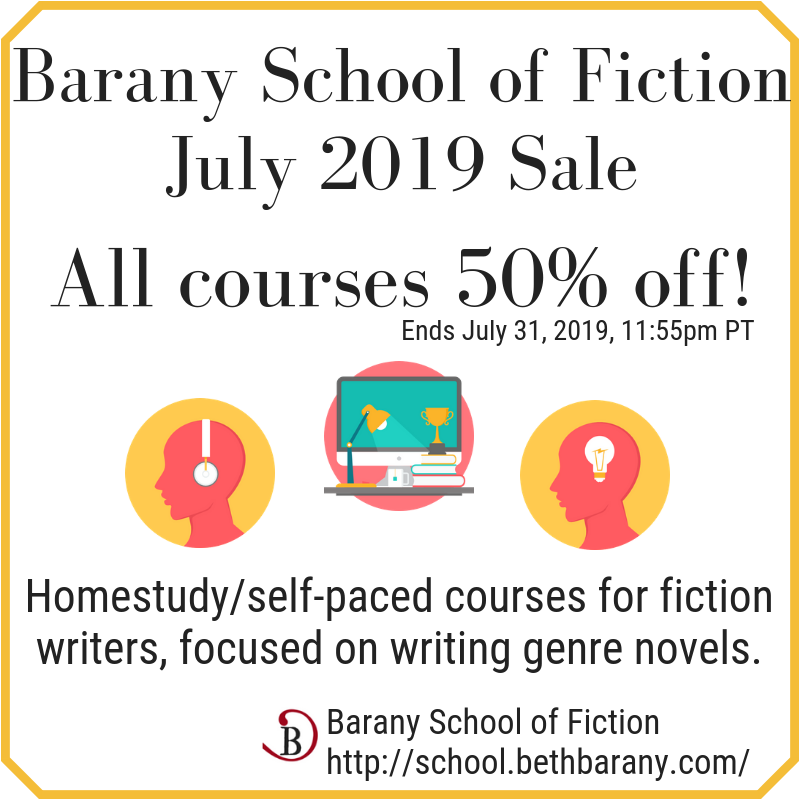 Every course is 50% off now through July 31, 2019, 11:55pm Pacific.
At check out, use this coupon: VENTE2019

"Beth Barany, of Barany School of Fiction, is an inspiring teacher and effective writing coach and editor. I took Beth's month-long [Plan Your Novel] course on writing fiction. The material was well organized, comprehensive, and entertaining. Beth and her husband Ezra held weekly Zoom sessions with participants. They were very responsive to questions and helpful in getting participants beyond stuck points in writing. Their feedback was constructive. I highly recommend them as teachers, coaches, and editors."
- Joan Lovett, Novelist